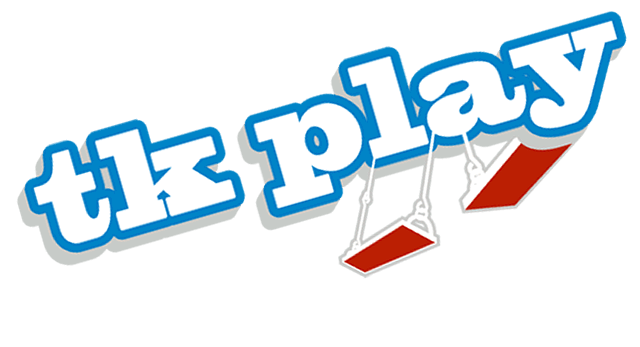 Playground equipment supplier, installer and safety surfacing supplier
Playground Equipment and Safety Surfacing for Schools and local authority
Why you can trust TK Play for your play space
Our aim is to be there from initial advice on funding and consultation through to the design, installation, maintenance and aftercare.
An extensive range of clients in parish council/local authority and schools
TK Play have over 25 years experience in the playground industry
TK Play have a highly skilled fully trained team of professional installers
Quality equipment is built to last and offers longterm maintenance
TK Play supply the best quality equipment and advice tailored to your needs
Building lasting customer relationships long after the project has been installed
... you just have to read our reviews!
Playground project ideas
Here's a sample of our recent projects... contact us below for more details on play area design and learn how we can supply quality lasting equipment and safety surfacing for your play space.
Our most popular play equipment
Here you'll find a sample of our best selling play equipment, of course you can always browse our entire collection which gives almost every possible combination.
About TK Play - Playground Specialists
TK Play LTD are a family run business with over 25 years experience in the playground industry. We have links with many different and varying playground equipment manufacturers. TK Play are based in the South West UK although their projects run nationwide and go as far as providing solutions for less able or specialist end users.
We work with Local authority, Parish councils, Individual groups and School's to realise playground projects, from concept through to installation and believe getting children outside and active is not difficult when they can have fun.
To support this we ensure all equipment and surfacing complies with current EN1176 safety regulations.
Terry Warrington Director of TK Play has 25 years experience in the playground industry as an installer, play space designer and area sales director covering the South West of the country.
Kim Warrington Director of TK Play covers Admin, PAYE, and general running of TK Play.
Safety Surfacing
Play areas
We have proven track record in providing quality, lasting safety surfacing for play areas, our most highly used surfacing product is Tiger-Mulch, we also offer Wet pour in many colours, these are highly durable products and easy to maintain.
Running tracks and Pathways
TK Play recommend Agri-Flex surfacing for running tracks and pathways this is a hard wearing highly durable and made from recycled rubber.
Other surfacing products available are Grass mats, loose fill i.e. Sand and Bark.
The Daily Mile track
TK Play are pleased to offer the installation of Running tracks suitable for the Daily Mile challenge within your outside space.
Our "Daily Mile" track has been designed to provide an all-weather facility that is intended to be used every day by the whole school. With the aim to improve the physical fitness, mental health and long-term well-being of children, many schools are looking to install a dedicated track to new Government initiatives and promoted through Sport England.
Encourages school children to walk or run for 15 minutes every day
Great initiative that's fun and helps improve children's fitness and mental health
The Daily Mile has been proven to significantly improve fitness levels
Read the full news story from Sport England
TK Play recommend Agri-flex as a surface this has been developed for pathways and running tracks and is very durable and easy to maintain.
The track is constructed using a polyurethane bound rubber chip (Agri-Flex) laid to a depth of 50mm over a geo-textile membrane. This produces a porous, resilient all-weather surface normally installed around the perimeter of an existing playing field, for long life TK Play recommend a stone sub base with geo-textile liner.
The track length is normally set to ensure that an exact number of completed laps are equal to the challenge distance of 1 mile. Track shape and layouts can very depending on your space available, they can either loop an existing pitch or form a unique layout to best match your facilities ensuring its easily accessible from the playground.
We can advise on track routes using satellite technology to produce suggested track positions and budget costings, followed by a site survey.
Get in touch with us today
Head office

TK Play Ltd, The Old Baptist Chapel Yard, Frithelstock Stone, Great Torrington, Devon, EX38 8JP
TK Play Ltd "Your local playground specialists"... A Devon based, family run company - proud to be working locally!
North Tawton MUGA and New play Equipment , North Tawton, Devon
Further to a competitive tendering process, TK Play were appointed by NTTC to undertake a comprehensive programme of improvements to play areas in our Memorial Park.

One of the factors that influenced our choice was that TK Play had undertaken installations locally, and we were able to visit and assess the quality of the works. Additionally, the works were part paid by S106 funding, and our local district council like to see employment of local contractors where possible.

TK Play have been working closely with the NTTC for over 12 months, with the works to our park being completed recently. These works included a MUGA, an in-ground trampoline, me-and-you swing, agri-flex paths, and a pump track which was installed in cooperation with a specialist company.

NTTC are very happy with the standard of work. TK Play liaised closely with us throughout the project, via email, phone, and meetings as required. Good communication was crucial, as inevitably there are adaptations and changes as projects progress.

Additionally, Terry Warrington developed a good rapport with users of the park, especially the young people.

We anticipate that we will have further projects in due course, and we would be very happy to employ TK Play to undertake any such works.