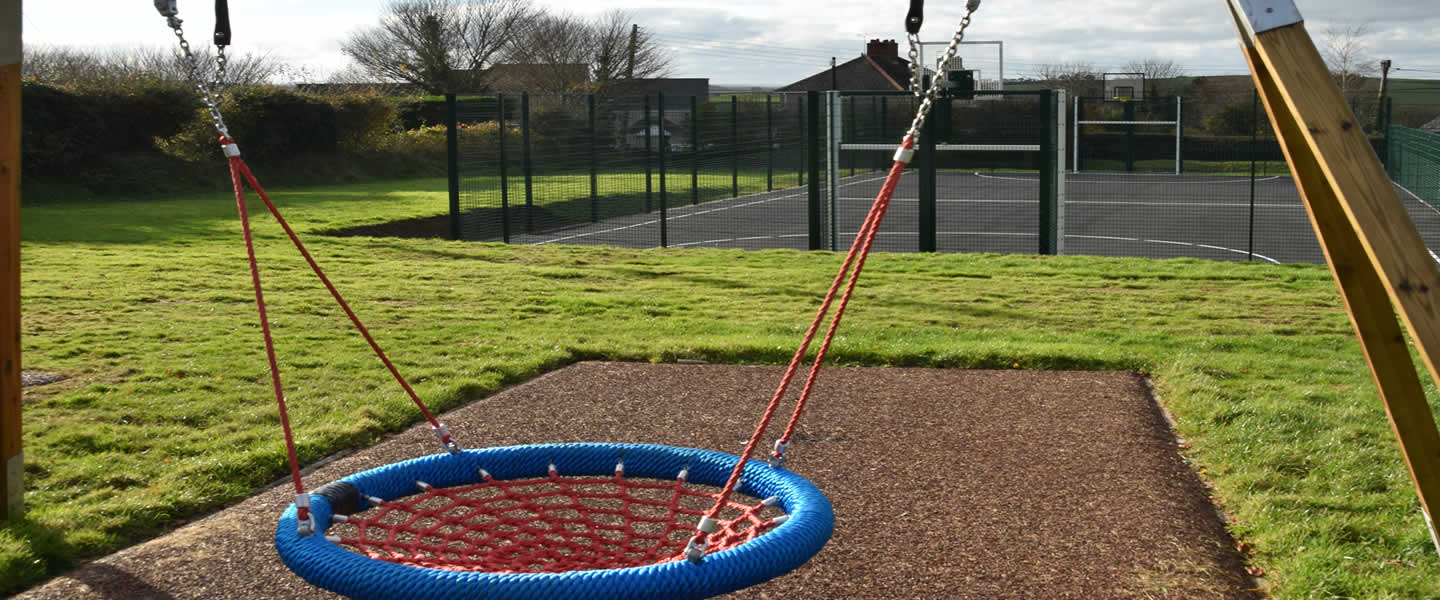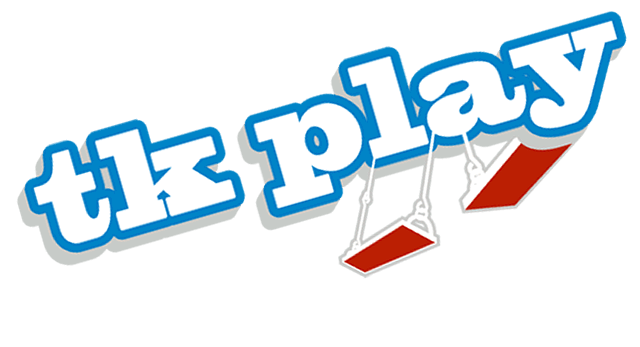 Playground equipment supplier, installer and safety surfacing supplier
Latest news and projects
Great Torrington Old Bowling Green commons playpark

We really enjoyed building this play space, one of the reasons is that it's right on our doorstep. We hope you all enjoy this inclusive play area with it's imaginative play ship, inclusive wheelchair roundabout, swings and spinning bowls. Its a really popular play area for visitors to the popular Torrington Commons.

Primary School 3D Star Buddies and Daily Mile Running Track

Here we supplied and installed a 260m2 Daily Mile running track in Agri-Flex with an Autumn colour. This running track included a 25m double lane length to encourage sprinting. After completing the running track we installed 3 "Star Buddies", these 3D playground graphics are being used more and more across our Primary Schools. The school chose to include a Bear, Large Dragon and a Dolphin. All surrounded by a new Tiger-Mulch safety surfacing, which was previously only Artificial Grass.

Fowey Primary School Cornwall 2D and 3D wet pour rubber graphics

We won the tender to produce a colourful new play environment for Fowey Primary School. Our colourful creation was a combination of both 2D AND 3D graphics cleverly blended into a new multi coloured wet pour playground surface which we installed across the whole playground!! This new fun and colourful playground replaced an old tarmac surface which included ramps leading to the building, seamlessly flowing to the changing ground heights and entrances. In the middle of this playground are two well established trees, we used Agri-Flex bonded rubber around these as this is more pliable to tree roots. Watch our video of this colourful engaging playground We included the follow clever new 2D/3D playground graphics into this play space: 3D 1x 3D Octopus Tunnel with 3D tentacles 3x 3D Shark Heads 1x 3D Dolphin 1x 3D Head Of crocodile 1x 3D Miss Hippo 2D 1x 2D Lighthouse 4x 2D PalmTrees 1x 2D set of 6 Bubbles 3x 2D Fish 1x 2D Turtle 1x 2D Sea Star

Work set to begin on new BMX track for Braunton Devon

A variation to the existing plans for a new BMX track at Velator got the go ahead at a meeting of North Devon Council Planning Committee on Wednesday 11 September. Local contractors, TK Play have been working in partnership with Kye Forte of Forte Trailscapes to design and build a pump track following a public consultation in 2018, which showed overwhelming support for the facility, with 84% of those responding in favour. Read the full story here

Resin bonded driveways and pathways

A comprehensive selection of natural and pigmented aggregate granules are available in numerous sizes for use within driveways, pathways and . A further selection of fine grade sands and powders are also provided to give slip resistance to the finished surface or to provide a textured surface or key between system layers. High performance Chemical resistant Porous, dust free and anti static.

Bay View Inn Cornwall pirate ship

A fantastic new addition to the Bay View Inn along the North Cornwall coast is this Pirate Ship surrounded by safety surfacing, a great fun play area for all young budding pirates

BMX pump track design built uk

We have teamed up with Forte Trailscapes to ensure we can you provide you with the VERY best BMX pump tracks designed and built for longevity

Daily mile running sports track uk

Our daily mile running track surfacing is a 100% recycled rubber product that has been developed to be bound together with high grade polymer resins to create a very strong and durable surface which can be used throughout the year in any weather conditions.

BMX pump track for North Tawton Town Council

Watch our BMX pump track video...built for North Tawton Town Council in Devon. Contact us to learn more about how we can build one for your community... read this article from Devon County Council about our next pump track creation

Winkleigh Primary school daily mile running track

We supplied the materials and installed a 150m daily mile running track for Winkleigh Primary School, it proving to be really popular with their pupils. Staff love the surfacing as it allows them to use the track throughout the year, its made from our very popular, very strong and durable Agri-Flex® surfacing. Measuring over 1.5m wide it allows plenty of width for everyone to make the best of their running.

Just Started working on site

Westcroft School New sport equipment

TK Play have recently Installed Basketball posts complete with backboards and hoops to complete the Multi Use games area , we also Installed Targets on the existing fence including Cricket stumps and scoring targets .

Gorwell play space in Barnstaple North Devon was a great project to have won through a tender process , TK Play replaced the Old equipment and surfacing and added New swings ,Including Cradle seats, Basket or Pod seat and traditional flat seats , along with a four tower Multi unit including slides, bridges,ramps, game panels and fireman's pole , a spinning disc , a 3 way see saw ,Bench seats, bins ,Signs, and new Bow top fencing ,we finished off the equipment with Tiger -mulch and then added a link path in Agri-flex . We also re-landscaped the surrounding area ,all this was produced for North Devon Housing association with a Total Budget of £70,000.00

Using the best specialists in playground surfacing materials

We have build up a long lasting business relationship with StarRubber on many of our playground and pathway surfacing projects. They have also now introduced an impressive range of 3D objects to compliment any play space. As the name suggests they're made almost entirely from rubber so safety really has been at the forefront of these magnificent creations.

WHY YOU SHOULD BE USING TIGER-MULCH Tiger-Mulch is durable and aesthetically pleasing. This free draining, sustainable and bound synthetic surface is developed from 100% recycled truck tyres combined with a high performance resin. This synthetic surface resembles loose woodchip and stays where it is put as the particles are bound together in the installation process. The surface is easy to clean and will accommodate a mechanical sweeper. It is available in a wide range of colours and a sub-base is required in most conditions. TK Play are proud to be licensees of the Tiger-Mulch product, so we always make sure that our fully trained specialist team of installers use this unique system. Tiger Mulch is produced in the UK using 100% recycled materials. The small rubber chips have a texture similar to wood bark and is available in a range of colours. Tiger Mulch is fade resistant and does not absorb water and therefore will not freeze. ACCEPT NO IMMITATIONS Tiger-Mulch is tested and certified to playground area safety surfacing standards - BS EN1177, BS7188 and EN12616. This resin bound rubber mulch is easy to install and requires little maintenance. We always put quality first to make sure that the end user (children of all ages and abilities) has access to play surfacing that encourages learning but is also safe to use. Tiger Mulch provides a long lasting finish which requires minimal maintenance for years to come complete with a 5 year guarantee. Key Features Ideal Safety Surface for Play Areas Ideal for high wear areas Suitable for all weather Slip Resistant Suitable for Weed Control Low Maintenance Available in a range of colours

Wet Pour Safety Surface consists of a small bonded crumb providing a dense and consistent finish. Wet Pour Surfacing allows for creative shapes and graphics to be produced. As surfacing specialists, we can produce unique designs and are able to create an excellent range of exciting wet pour graphics. If we are involved in the project at the design stage, we can help keep costs down by making sure that the design is practical and that it can be achieved within your budget. We always use high-quality materials, so you can rest assured that you will get an amazing finish. The result will be a surface that works for you for many years to come. A VARIETY OF USES... WHY CHOOSE A WET POUR SURFACE? Combine stunning graphics with wet pour Can accommodate multiple amenities Wide range of colours and shapes Extensively tested permeable surface Ideal Safety Surface for Play Areas Ideal for ground contours Ideal for high wear areas Low maintenance Available in a range of colours Can be laid as a graphic 5-year warranty Exceeds the performance criteria of - BS EN1177 and BS 7188 Our Wet Pour Rubber Surface is available in a range of colours including a flecked finish all of which are slip resistant. Material thickness is determined by the "Fall Height" equipment specification and ground contours and comes with a 5 year guarantee against defects in the material. A rubber bound safety surface, wet pour consists of EPDM rubber mixed with polyurethane binders. A wet pour surface can be used as a safety surface for children's play areas, school playgrounds, nurseries, public parks, theme parks, swimming pools, pathways, golf courses and boat decks. If you need safety surfacing for your property, contact us today. We are based in Somerset and serve customers across the UK. We can export our tools across Europe.

Agri-Flex for Daily Mile running tracks and more

AN IDEAL SOLUTION FOR DAILY MILE running tracks and more Agri-Flex is a 100% recycled rubber product that has been developed to be bound together with high-grade polymer resins to create a strong, durable and long lasting surface that resembles the look of aggregate and can be used within landscaping areas. It provides a resin bound stone effect. You can choose from a wide range of materials in a variety of colours. TK Play serve commercial and residential customers in the South of England and across the UK. Agri-Flex is ideal for tree pits and pathways. With great porosity, Agri-Flex retains oxygen and nutrients for the root system. It will not create trip points due to root heave and will not trap food or discarded sharp/broken glass. For pathways, it acts as a safer surface with excellent slip resistance. With Agri-Flex, there is no need for edges such as timber edges and pin kerbs that would only rot away. See our Daily Mile track challenge mapping to find your track position. AGRI-FLEX IS IDEAL FOR Tree pits Pathways Golf buggy tracks Seating areas Bin areas Shady muddy areas Skate parks

Six bells, Shinfield, Reading (Blacknoll)

TK Play have recently refurbished the play area at the six Bells in Shinfield near reading , there where several issues picked up on the recent report from the Play Inspection company ,we completed the repairs ,Restained the Equipment and topped up the Bark levels.

North Tawton MUGA and New play Equipment

We are really pleased to have been chosen by North Tawton Town council following a tender process to Install the new MUGA , Trampoline , Basket swings , See saw all with Tiger-mulch Safety surfacing ,we also created Link paths using Agri-Flex made from recycled rubber to enable users all year access to the play space . The Muga has 2 goal ends with basketball posts ,complete with Backboards and shooting hoops ,the size of the Muga is 28 x 15 and has 3 meter Duex 868 mesh with rebound galvanised mesh and is proving to be very popular . The Trampoline is the biggest on the Market 3 meters x 2 meters and very popular with all ages and Inclusive . The basket swing again is very Inclusive and good fun for all ages . Olivia the See saw is a great addition to the Toddler / Junior area along with the new Link path

Princess Avenue play area,Ilfracombe

After a long tender process through North Devon District Council , TK Play were successfully awarded the opportunity to build a fantastic play area in Ilfracombe overlooking the sea.One The main focus with this project was accessibility we have installed an Inclusive Roundabout , to acompany the Basket swing , the Blazer see saw ,Spinning pods, Cradle swings and sensory Panels, we have included equipment from Junior through to the younger age range. We also included Tiger-mulch safety surfacing which adds all year usage and extra comfort around the equipment ,The Pathways are made from Agri-flex

TK Play where proud to Supply and install play a Birds Nest Tree , a Cantilever swing and a Tunnel along with a Tiger Mulch safety surfacing in Beaford play space . Following a tender process we where chosen through Quality and price , we have had great feedback from Beaford Parish council and look forward to the working with Beaford in the future, and really pleased the children enjoy the new play equipment. Read more details on the project and details about the funding from Viridor .
Get in touch with us today
Head office

TK Play Ltd, The Old Baptist Chapel Yard, Frithelstock Stone, Great Torrington, Devon, EX38 8JP
TK Play Ltd "Your local playground specialists"... A Devon based, family run company - proud to be working locally!
Shebbear Little Bears Pre-school surfacing, Shebbear
As we are a Pre School we need a hardwearing, easy to clean and safe outdoor flooring. We had looked at a few different types of flooring and soon decided that the Wet Pour was the best choice for the Pre School.

As TKPlay is a local company we approached them for a quote for the Wet Pour Flooring as well as a few other companies.

TK Play replied quickly to our email and a visit was booked for TKPlay to come and give us a quote. Ross from TKPlay came and measured up he answered all our questions and was friendly and helpful. This was before the summer holidays. During the summer holidays we decided that we were going to go with the TK Play quote. Also During the summer holidays we had had a sandpit installed and a new decking area laid. So we contacted TK Play saying we would like to go with them but could they come and check the measurements as the sandpit and decking were now in place. This was not a problem and Terry came out to check the measurements.

Terry is very down to earth, great to communicate with face to face, on the phone and via email. He came and checked the measurements answered a few more questions we had. The Job was then booked for October half term as this was the next time the Pre School would be closed. Ross and 2 other men completed the work with Terry over seeing the job. All the work force were polite, easy to talk to and helpful. The work was completed in the time scale we were given and the Pre School was left clean and tidy. We are very pleased with the work completed by TK Play.

The staff, Children and Parents love the new Wet Pour Flooring it is a great colour, we can sweep sand and leaves up off of it and it is safe for the children to play on. We highly recommend TKPlay and will be dealing with them in the future when we update our climbing frame.

Little Bears Pre School, Shebbear.