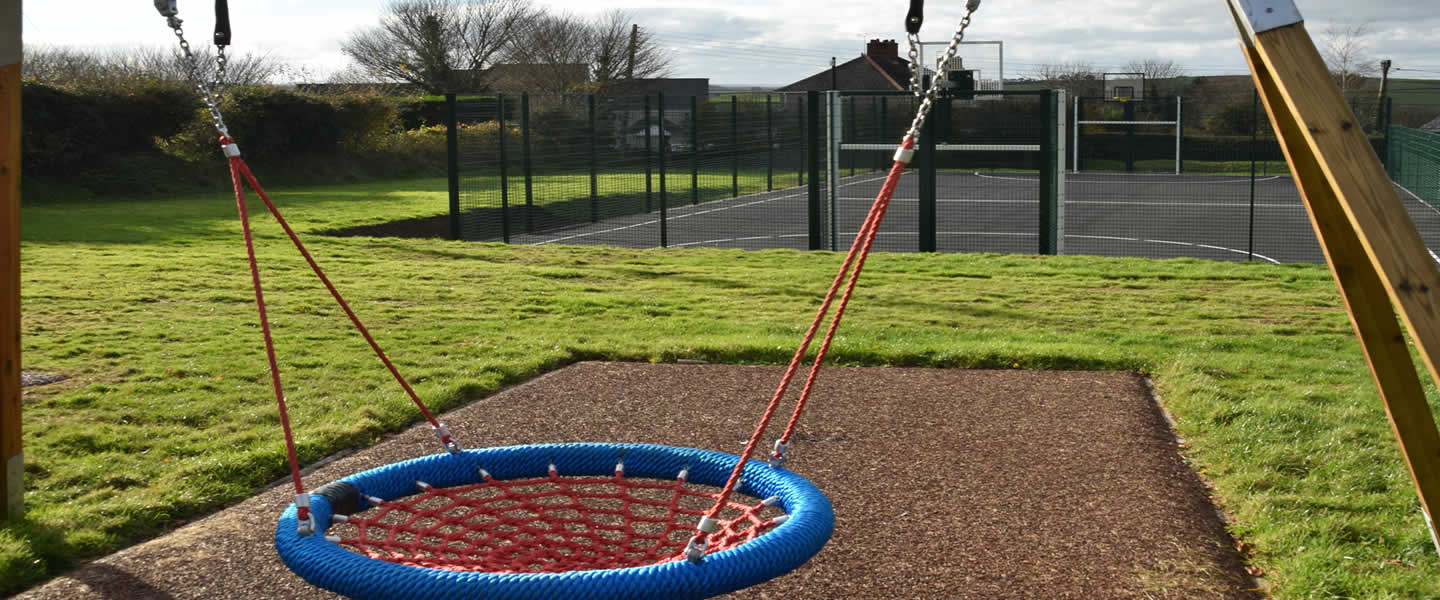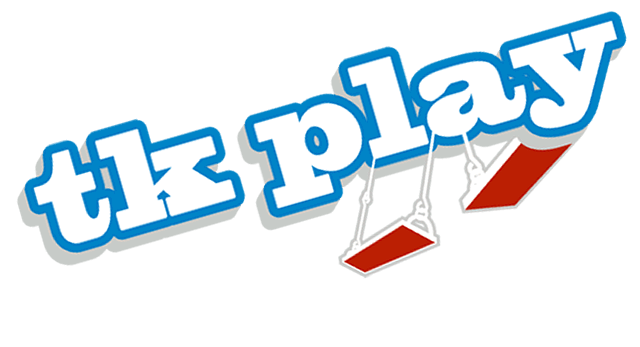 Playground equipment supplier, installer and safety surfacing supplier
CocoWave rope swing play equipment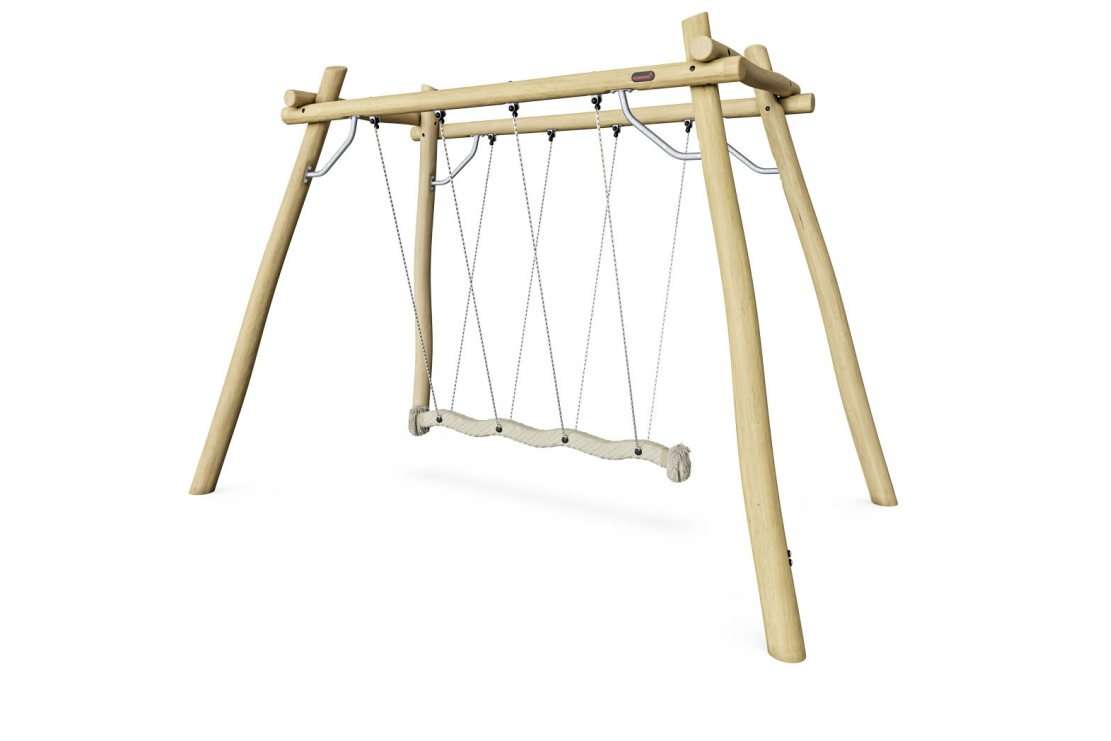 Equipment specification
15 year warranty
Quality Robinia wood
Play Capacity 8 children aged 6+
Critical fall height: 197cm
The size and appearance of the Robinia Cocowave Pendulum Swing is an irresistible invitation for all children to play. With its robust, oblong coconut rope, the Robinia Cocowave Pendulum Swing allows for swinging from a seated, lying or standing position. The thrill of swinging – mild or wild – is for bigger groups, of different sizes, ages and physical abilities. It takes teamwork to make the swing move, and this stimulates important social-motional skills.

Apart from being fun, swinging on the Cocowave swing also trains muscles and important motor skills, such as balance, coordination and sense of space. These are important to train vestibular skills that matter profoundly for e.g. navigating traffic safely. The challenging feeling of speed and height stimulates children's self esteem, risk management and other important social-emotional life skills.
We also have a revolutionary surfacing compound which we can supply and install surrounding the play equipment and pathways as part of the complete project if required. Read our latest news and projects to see how we've helped schools, communities and local council authorities all over the South West and further afield across the UK.
Playground equipment you might also be interested in...
Recommended playground equipment
Tell us about your new playground area requirements
We'll be happy to discuss how our comprehensive range of services can benefit you and visit your location to provide a full consultation and quote.
Call us today on 01805 625235 / send us an email or simply fill out this contact form and we will be in touch to discuss this further.
TK Play Ltd "Your local playground specialists"... A Devon based, family run company - proud to be working locally!
Petrockstowe play area, Petrockstowe Okehampton
Excellent service from beginning to end. Helpful advise regarding fund raising, suitable layout etc. Very polite, friendly efficient workforce, nothing was too much trouble for them. Would recommend this local friendly company to anyone.

Josie for Petrockstow Play Park